For the busy bees on the go, this vegan high-fiber smoothie is a perfect replacement for breakfast when you need your proteins, fiber, vitamins and minerals – all in five minutes and packed in one tall glass.


Oatmeal is a very healthy nutritious food that has been included in breakfast recipes since times unknown. However, as smoothies became trendy among younger people, oatmeal took a backseat. As it now makes a comeback with newer ways of including it in our meals, here's an exciting smoothie recipe that is full of proteins, fiber, vitamins, minerals and antioxidants. Add to this almond milk or coconut milk and you can have a perfect vegan gluten-free healthy and hearty breakfast ready in no time.
The best part is that you can mix and match, replace and top up the ingredients to create more variety and suit your palate. Adding seasonal and locally-grown fruits is a great way to eat healthier food.


Makes two glasses.
Ingredients
Instructions
Many people like to use cooked oatmeal for shakes and smoothies. If that's what you want, it's preferable to cook it the night before and refrigerate.
If using raw oats, use a grinder to grind oats, chia seeds/hemp hearts and walnuts finely into a powder.
Run the frozen and other berries, oatmeal and honey in a blender for 4 minutes. Add the freshly ground powder into it along with Almond/coconut milk and run the blender for 2 minutes again until well blended.
Your smoothie is ready. Serve in tall glasses.
Many people like to add banana to their morning smoothie. You can simply add banana when you run the fruits in the blender.

SOME OF THE INGREDIENTS NEEDED TO PREPARE THIS RECIPE ARE AVAILABLE AT AMAZON.COM:
End of the recipe. Enjoy your meal!

Receive all my brand new recipes directly into your email inbox to save your precious time!
Simply click here to join my free VIP club (limited time offer!). As a VIP member, you will be notified about my latest hot recipes + you will get unlimited access to  awesome resources and discounts exclusive for my VIP members only!
BONUS:

 If you join today, you will get free instant access to my guilt-free recipe eBook "Gluten-Free Desserts" (No credit card is required).
Summary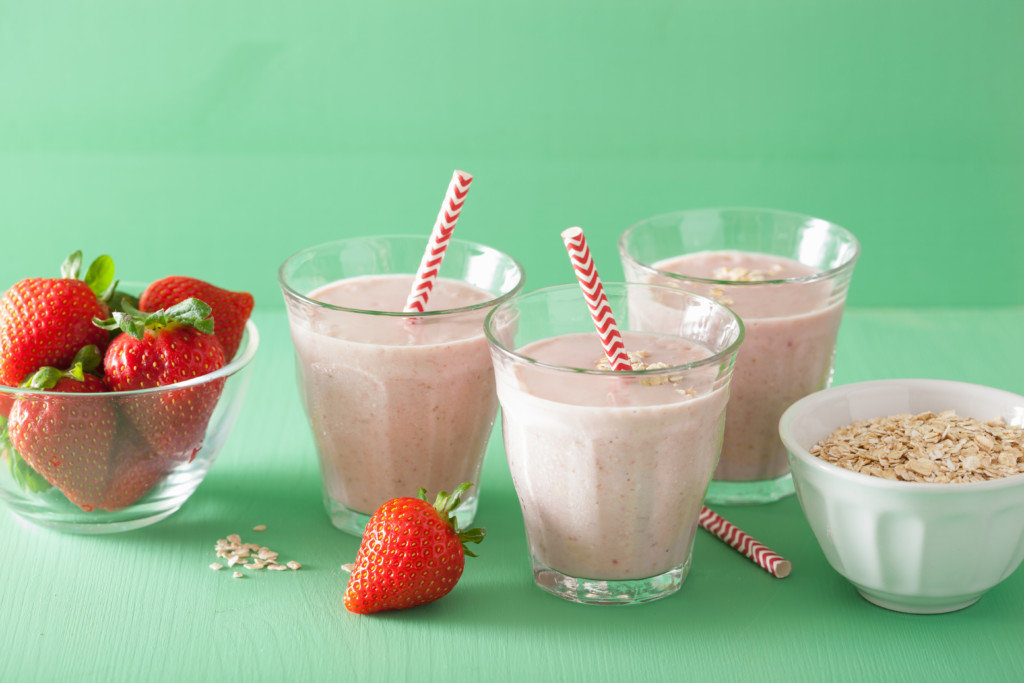 Recipe Name
Strawberry Oatmeal Vegan High-fiber Smoothie
By
Published On
Preparation Time
Cook Time
Total Time
Average Rating





Based on 3 Review(s)